Contact Us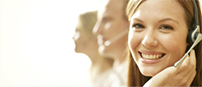 OFFICE
A : No. 827, QiXiang Road, 3rd
Floor H3 Building,HaiShu
District, NingBo,China,
315000
T :+86 574 2785 0905
F :+86 574 2785 0906
M : sales@hentek.cn
FACTORY
A : No.398 BinHai 3Rd,HangZhou
Bay Industrial Zone, NingBo,
China, 315336
T :+86 574 2785 0905
F :+86 574 2785 0906
M : sales@hentek,cn
Current position:Home > News > Industry News
Taiwan company preparing a new wave of offensive global USB Type-C chip War card
Release date:2015-08-18
Click:7426
Publisher:admin
Beijing time on July 31 news, China touchscreen Reuters, Intel (Intel) Skylake new processors will be officially shipped in the third quarter, due to the support of USB 3.1 specification Type-C port, follow the brand industry to launch a variety of new models will carry Skylake platform and Type-C specifications, plus chip prices continued to decline, the industry is expected to USB 3.1 and Type-C specification will accelerate the rise in market penetration is expected on the red to 40 percent before the end of 2016.
The global chip industry in USB 3.1 and Type-C field fighting increasingly fierce, including information speed transmission chip, USB PD (Power Delivery) control chips firepower, Taiwan-based chip industry that, despite the international chip industry has a brand customer base, and then because of the high cost of the chip, the Taiwan factory continued to improve market share through price wars, including the recent Yu Chong, Xiang Shuo, Wei Feng and other numerous promising USB 3.1 and Type-C subsequent market momentum, and prepare to launch a new wave of offensive.
The chip industry, said, USB 3.1 and Type-C has started to import laptops (NB), smart phones, printers and other applications, not just Apple (Apple) the first time with the new MacBook USB 3.1 Gen1 specification Type-C port mainland music, as also introduced three charging using USB Type-C port smart phone.
The recent global chip industry in the USB 3.1 specification battle increasingly fierce, although investment war situation of the industry has been drastically reduced over the past USB 3.0 generations, but the Taiwan-based chip plant is still the overall layout of the product line, and take the price war strategy, to break through the international chip industry accounted for the site, however international chip plant is not to be outdone, TI once again strengthen the competitiveness of products, the introduction of new integrated USB PD controller can support two-way charging and multiple power path switches.
Taiwan-based chip industry believes that international chip plant with product specifications and design advantages, and both have the basis for cooperation with OEM / ODM manufacturers, but the price is relatively high, such as USB PD controller chip single offer $ 4 to 5, the Taiwan plant chip prices may be cheaper $ 2 to $ 3, then Taiwan companies are also pleased to see the international chip industry pulled the unit price, share high premium new products come out early and high margins.
Currently the main push ASMedia USB 3.1 high-speed transmission chip, consider standalone USB PD controller chip will be integrated in 1 to 2 years, decided not to invest in developing, but with the RichTek USB PD controller chip cooperate push the public version, and if the customer require the use of TI or Cypress's USB PD controller chip, ASMedia also with the launch.

As Etron provides a full USB 3.1 and Type-C program, recently conducted USB PD controller chip USB-IF certification, expected in August will be the result, and the other will be launched standard interfaces DisplayPort video and mobile high-definition link (MHL) replace mode (Alt Mode) control chip, expand USB 3.1 and Type-C market layout.
NEXT:Period