Contact Us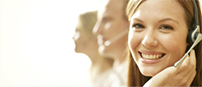 OFFICE
A : No. 827, QiXiang Road, 3rd
Floor H3 Building,HaiShu
District, NingBo,China,
315000
T :+86 574 2785 0905
F :+86 574 2785 0906
M : sales@hentek.cn
FACTORY
A : No.398 BinHai 3Rd,HangZhou
Bay Industrial Zone, NingBo,
China, 315336
T :+86 574 2785 0905
F :+86 574 2785 0906
M : sales@hentek,cn
Current position:Home > News > Industry News
Influence by Apple notebook phone will use USB C Interface
Release date:2015-08-18
Click:10113
Publisher:admin
Taiwan Semiconductor Manufacturer allegedly big bet on a new reversible USB C-type connector body, before Apple has released 12-inch MacBook Retina laptops in April this year, has a slim design, only one port for USB C type data transfer and charging. Its introduction means that Apple has become the first to embrace less reversible USB port of main PC makers Apple pioneered USB C-type port, so that the relevant IC manufacturers in Taiwan have emboldened, ASMedia, Etron Technology and VIA laboratories It plans to provide USB C-type products, which the company hopes laptops and smartphones widely used USB C-type ports.
But USB A type port supports Apple MacBook 12 inches of the first generation of USB 3.1 technology, speed of 5Gbps, USB 3.0 and the same speed. The upcoming second-generation USB 3.1, the port will double to 10Gbps, Intel's upcoming Skylake processor supports a second-generation USB 3.1 technology.
For this reason, most Taiwanese manufacturers are expected to provide a second-generation USB 3.1 C Interface 10Gbps data rate than the speed of the Apple MacBook currently available faster. Manufacturers are expected, the use of Intel processors and faster Skylake second generation USB 3.1 laptop, help drive of smaller USB C-type interface requirements, to help eliminate the old, the ubiquitous USB A-type connector.
For now, the 12-inch MacBook still use Apple's only port USB C-type devices, but Apple released this fall rumored 12.9-inch tablet PC iPad Pro will also use USB C-type interface, and also supports the new Bluetooth handwriting T accessories and enforce touch input.