Contact Us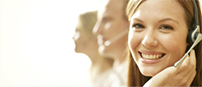 OFFICE
A : No. 827, QiXiang Road, 3rd
Floor H3 Building,HaiShu
District, NingBo,China,
315000
T :+86 574 2785 0905
F :+86 574 2785 0906
M : sales@hentek.cn
FACTORY
A : No.398 BinHai 3Rd,HangZhou
Bay Industrial Zone, NingBo,
China, 315336
T :+86 574 2785 0905
F :+86 574 2785 0906
M : sales@hentek,cn
Current position:Home > News > Industry News
Samsung, Amazon deliver HDR10+
Release date:2017-05-08
Click:20601
Publisher:admin
:
Samsung Electronics and Amazon Video are introducing HDR10+, an updated open standard that leverages dynamic metadata to produce enhanced contrast and colours on an expanded range of televisions.
According to the pair, HDR10+ elevates the HDR10 open standard with the addition of Dynamic Tone Mapping. The current HDR10 standard utilises static metadata that does not change during playback despite scene specific brightness levels. As a result, image quality may not be optimal in some scenes. For example, when a movie's overall colour scheme is very bright but has a few scenes filmed in relatively dim lighting, those scenes will appear significantly darker than what was originally envisioned by the director.
:
HDR10+ incorporates dynamic metadata that allows a high dynamic range (HDR) TV to adjust brightness levels on a scene-by-scene or even frame-by-frame basis. With the ability to display outstanding contrast with detailed highlights and a richer range of colors, HDR10+ produces images that are much closer to the director's intent.
All Samsung's 2017 UHD TVs, including its premium QLED TV lineup, support HDR10+. In the second half of this 2017, Samsung's 2016 UHD TVs will gain HDR10+ support through a firmware update.
"As an advanced HDR10 technology, HDR10+ offers an unparalleled HDR viewing experience — vivid picture, better contrast and accurate colours — that brings HDR video to life," said Kyoungwon Lim, Vice President of Visual Display Division at Samsung Electronics. "We're excited to work with world-class industry partners, including Amazon Video, to bring more amazing HDR content directly to our 2017 UHD TVs, including our QLED TV lineup."
"Together with Samsung, we are excited to offer customers an enhanced viewing experience on a broad range of devices," said Greg Hart, Vice President of Amazon Video, worldwide. "At Amazon, we are constantly innovating on behalf of customers and are thrilled to be the first streaming service provider to work with Samsung to make HDR10+ available on Prime Video globally later this year."
The launch of the HDR10+ content continues Samsung's and Amazon Video's leadership in the HDR space. With the move to HDR 10+, Amazon Video is the first streaming service provider to begin development of the standard for its audiences.
In May 2015, Samsung and Amazon Video brought HDR to the market using the HDR10 open standard, the first in the field. They suggest the advancement laid the groundwork for several HDR launches. From Hollywood film studios to global TV manufacturers, HDR10 is the most broadly used HDR standard today.
Samsung has also partnered with other industry leaders to deliver the best HDR10+ content viewing experience by establishing an HDR10+ ecosystem. Previously, Sam