Contact Us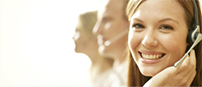 OFFICE
A : No. 827, QiXiang Road, 3rd
Floor H3 Building,HaiShu
District, NingBo,China,
315000
T :+86 574 2785 0905
F :+86 574 2785 0906
M : sales@hentek.cn
FACTORY
A : No.398 BinHai 3Rd,HangZhou
Bay Industrial Zone, NingBo,
China, 315336
T :+86 574 2785 0905
F :+86 574 2785 0906
M : sales@hentek,cn
Current position:Home > News > Industry News
VESA Publishes DisplayPort Standard Version 1.4
Release date:2017-05-08
Click:10580
Publisher:admin
DP 1.4 features Display Stream Compression 1.2 transport, Forward Error Correction, enhanced display resolution and expanded audio transport capabilities
SAN JOSE, Calif. – March 1, 2016 – The Video Electronics Standards Association (VESA) today announced it has published version 1.4 of the DisplayPort (DP) audio/video standard. The first major update to DisplayPort since version 1.3 was released in September 2014, DP 1.4 is also the first DP standard to take advantage of VESA's Display Stream Compression (DSC) technology. DSC version 1.2 transport enables up to 3:1 compression ratio and has been deemed, through VESA membership testing, to be visually lossless. Together with other new capabilities, this makes the latest version of DP ideally suited for implementation in high-end electronic products demanding premier sound and image quality.
DisplayPort is a packet-based, extensible protocol for transporting video and audio data. Initially introduced as a new external interface, its flexibility has enabled its adaptation to embedded displays and incorporation into other connectors like the new reversible USB Type-C interface and Thunderbolt. Its Multi-Stream Transport (MST) capability enables high-resolution support of multiple monitors on a single display interface.
In September 2014, VESA published DP 1.3, which has been the baseline for new system development. DP 1.3 increased the maximum link bandwidth to 32.4 Gbps, with each of four lanes running at a link rate of 8.1 Gbps/lane, a 50-percent increase over the previous DP 1.2a specification. DP 1.3 added extra protocol flexibility to enable more seamless operation over the USB Type-C connector in the form of the DisplayPort Alt Mode. The increased link rate increased the uncompressed display resolution support up to 5K x 3K (5120×2880), and also upped the MST resolution, enabling simultaneous use of two 4K UHD monitors, each with a pixel resolution of 3840×2160, when using VESA Coordinated Video Timing.
DP 1.4 further builds on the capabilities of the stan
PREV:Period